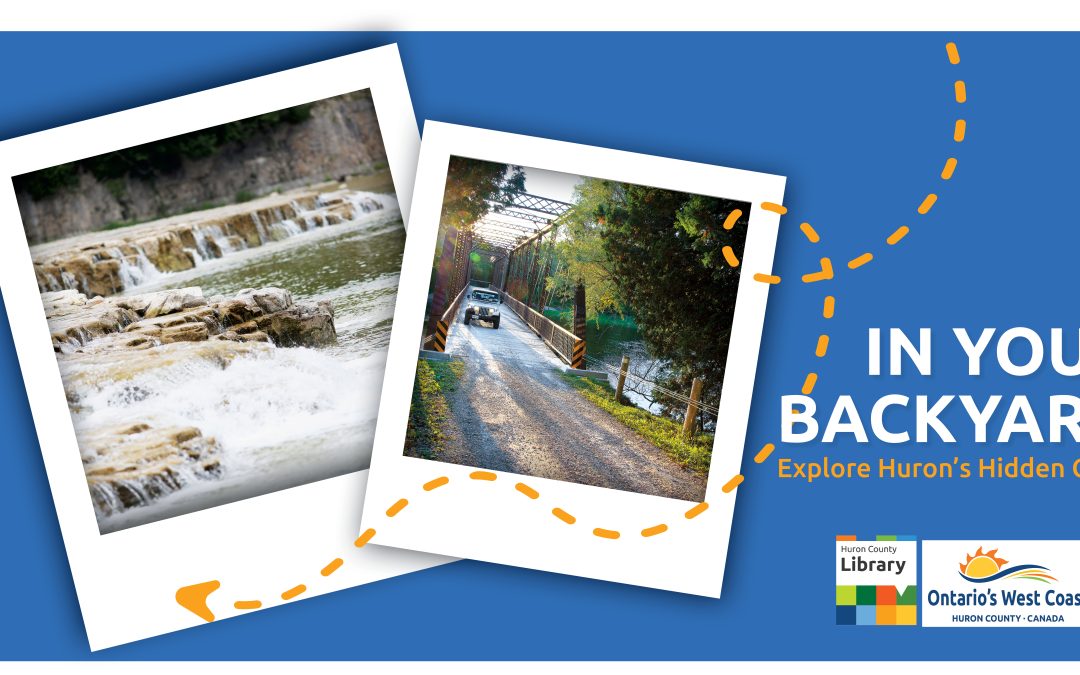 With the end of summer came the end of our In Your Backyard Summer Giveaway, where one lucky winner took home a $1,400 weekend get-away prize pack! A huge congratulations goes out to Lauren Hayward – we hope that you not only enjoy your prizes, but also got to learn more about Huron County's many hidden gems!
Looking to learn more about Huron County? It has never been easier, thanks to Ontario's West Coast – which features everything and anything across the county from family friendly activities, to art galleries, to our many farmers markets! Don't forget! You can pick up a copy of the Ontario's West Coast at your local Huron County Library branch!
Without further adieu, we present the answers for our In Your Backyard Summer Giveaway! Don't forget to check out the last question, to find even more hidden gems! Did you have a favourite? Share it with us at #HuronCountyLibrary or #OntariosWestCoast!
McNaughton Park, Exeter
Q: What famous Exeter critter might you find roaming in the park?

White Squirrel
Fairy Door Trail, Brussels
Q: What was your favourite fairy door along the trail?

Your choice!
Heritage Trail, Vanastra
Q: What year did the Air Force Base RCAF No. 5 Clinton close? 1971
Huron Historic Gaol, Goderich
Q: What is the hashtag found at the bottom of the Gaol selfie station? #HuronHistoricGaol
Lions Harbour Park, Goderich
Q: What category of tornado struck Goderich? F3
Light Tunnel, Clinton
Q: What was the message at the end of the tunnel? A sun and three waves!
Naftel's Creek, Central Huron
Q: What is the trail surface a combination of? Boardwalk and natural surface
St. Joseph Heritage Park, St. Joseph
Q: Who was the founder of St. Joseph? Narcisse M Canton
Reading Garden, Bayfield
Q: What permanent board game can you play in the Reading Garden? Chess/Checkers
Gairbraid, Ashfield-Colborne-Wawanosh Township
Q: Dr. William 'Tiger' Dunlop was an army surgeon during what war? War of 1812
Alice Munro Literary Garden, Wingham
Q: What book is the statue of the young girl in the garden reading? Fairytales
Blyth Festival Art Gallery, Blyth
150th Celebration Garden, Gorrie
Q: What is one native plant found in this garden? Crab apple, Sphaeralcea, milkweed and more!
Stevenson Tract, Brussels
Q: How many trees were planted on the Stevenson Tract from 1952 to 1966? 140,000
Your pick! Share your favourite spot from anywhere in Huron County