The Huron County Library Board operates under the Public Libraries Act and is comprised of 2 Councillors, 5 citizen representatives and the Warden. Meetings of the Library Board generally take place on the second Wednesday of each month at 9 a.m. over Zoom. Members of the public wishing to view a meeting may do so by accessing the live virtual meeting link and password found at the top of all agendas. Agendas can be accessed online through the County of Huron's public agendas portal.
County Councillors:
Jim Dietrich, Chair
Warden Glen McNeil
Doug Harding
Appointed Members:
Judy Cairncross, Vice Chair
Tim Collyer
Nicole Jutzi
Nick Kester
Patricia Smith
2022 Meeting Dates
Aug. 11, 2022
Sept. 14, 2022
Oct. 12, 2022
Nov. 3, 2022
Dec. 14, 2022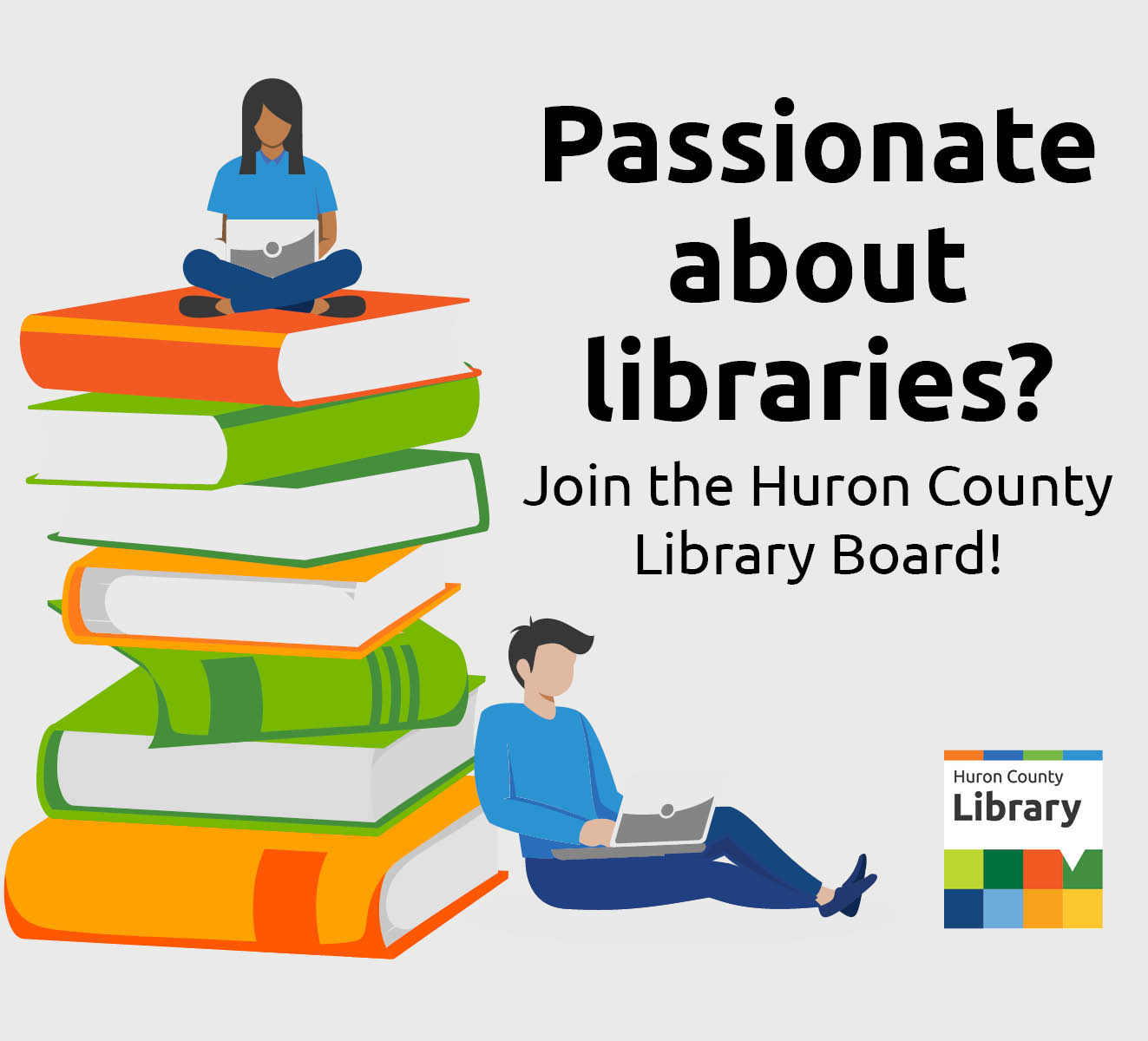 The County of Huron invites applications for the position of library trustee on the Huron County Library Board. The position is voluntary, but receives a small honorarium and expenses.
The Library Board is responsible for the governance of the Huron County Library, working closely with Huron County Council. Meetings are usually held the second Wednesday of the month. Hybrid meetings are an option. Candidates must be at least 18 years old, Canadian citizens or permanent residents, and residents of Huron County.
Submit applications by Oct. 5, 2022 to:
Office of the County Clerk, 1 Courthouse Square, Goderich, ON, N7A 1M2 or by email to scronin@huroncounty.ca