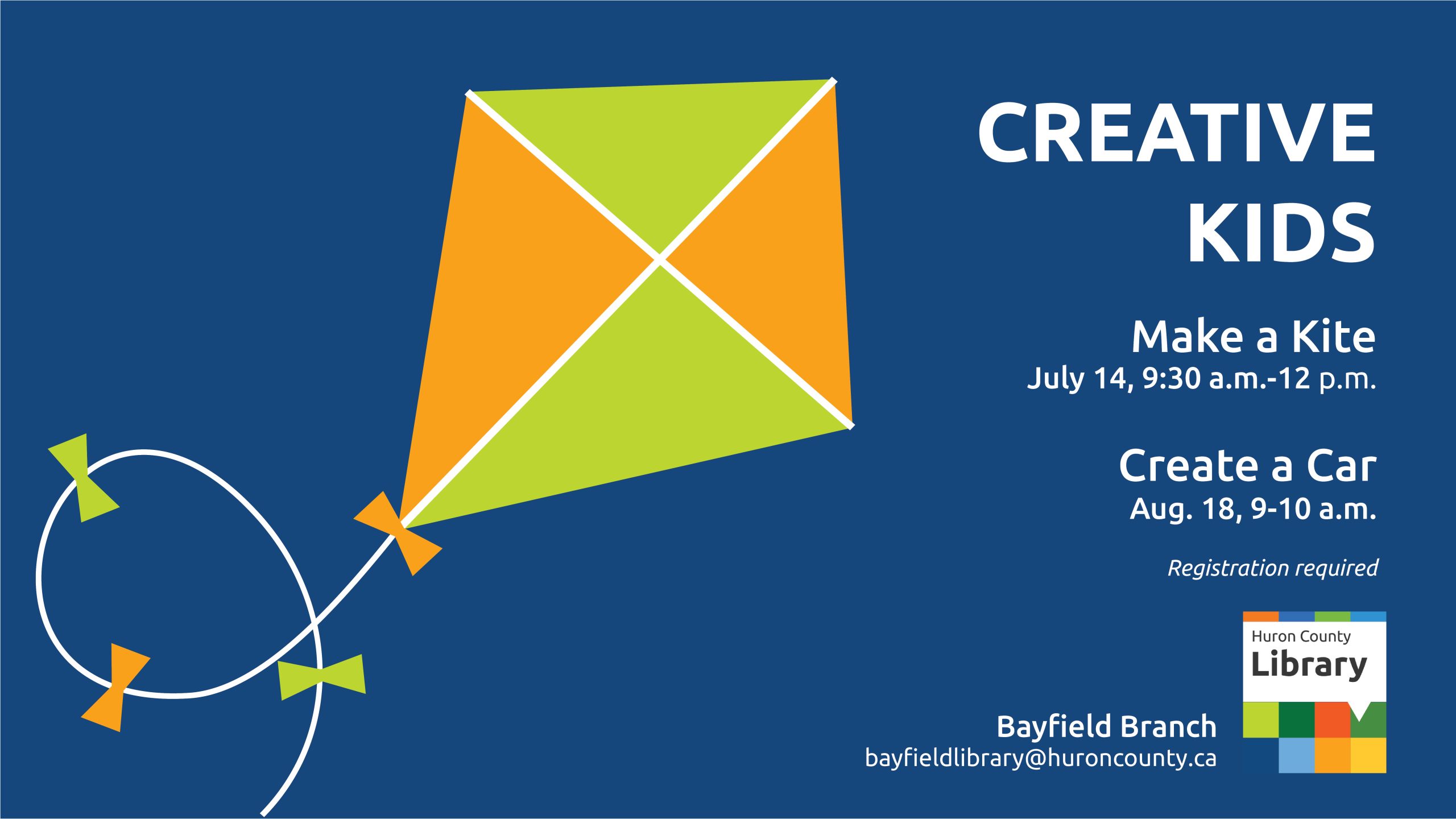 Get creative this summer at the Bayfield Branch with the following Creative Kids programs:
July 14, 9:30 a.m.-12 p.m.: Make a Kite – Design your own funky bird kite that you can fly on the next windy day!
Aug. 18, 9-10 a.m.: Create a Car – Design your own matchbox car and challenge other kids to see whose car is the speediest! This program is best suited for kids ages 5-10.
Registration required: Please contact the Bayfield Branch by email bayfieldlibrary@huroncounty.ca or by phone 519-565-2886 to register.