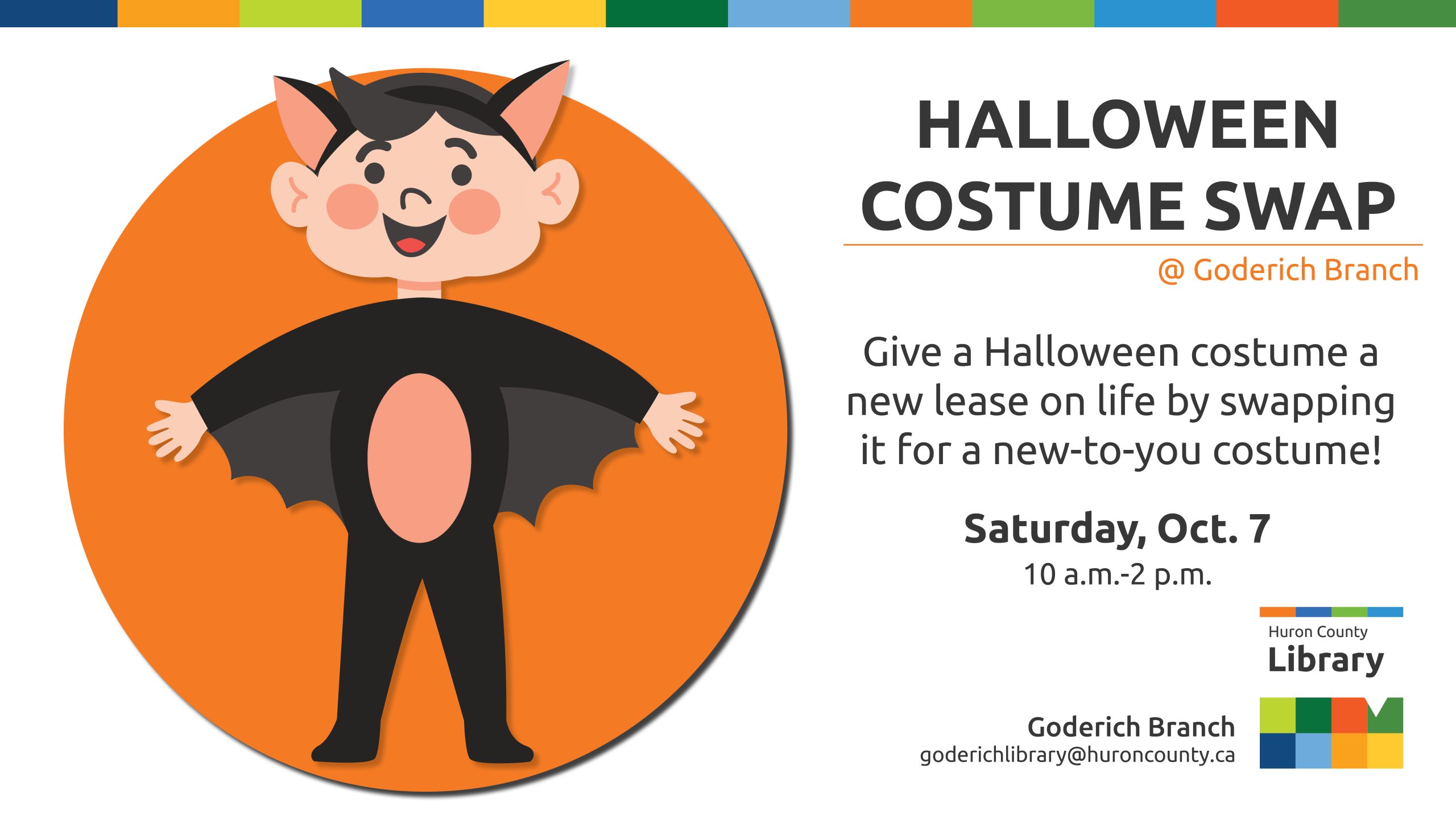 Give a beloved Halloween costume a new lease on life – while swapping it for a new-to-you costume!
Drop off Halloween costumes during regular open hours at the Goderich Library from Sept 27 to Oct 4 and receive an 'Early Bird' ticket.
On Saturday, Oct 7, 'Early Bird' ticket holders will get first admittance into the Halloween Costume Swap, from 10 a.m. until 12 p.m. The general public will be welcome to attend the event from 12 p.m. to 2 p.m.
*Costumes must be family-friendly, should be complete and
must NOT have any rips, tears or stains.